FOSJOAS Intelligent Two-Wheeled Scooter Appeared In The Market.
18, September 2015: In the current market of scooter, two-wheeled intelligent scooters play an important role. Of these two-wheeled intelligent scooters, FOSJOAS two-wheeled intelligent scooter is the most telling. The two-wheeled intelligent scooters are not the first models of FOSJOAS. In early year, Moben Global Inc. pushed out FOSJOAS as the core brand and at the same time, it released V3, V5 and V8. These models are the twin-wheeled intelligent scooters. After soon, Moben Global Inc. rolled out FOSJOAS single-wheeled scooter V6. Just these days, Moben Global Inc. unveiled its electric self-balancing scooters V9, U3 and K3.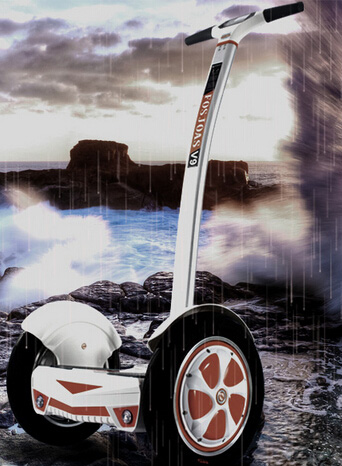 FOSJOAS intelligent self-balancing scooters such as V9, U3 and K3 use the two-wheeled hub system. The two large wheels are mounted on both side of FOSJOAS scooter, which help the scooter effectively keep balance in the process of cycling. It boasts its ease of use. As for a beginner, it takes merely 1 minute to master the scooter. One can steer it as soon as he stands on the standing board of FOSJOAS scooter. Just because of that, this kind of two-wheeled scooter is catching on in the market.
FOSJOAS V9 is the first model of two-wheeled scooter by FOSJOAS. When it appeared in the market, it caused a big sensation. Many people panic-bought them. After soon, FOSJOAS U3, the modified version of V9, came out. It inherited some elements from V9 and made some breakthroughs at the same time. The new model offered a longer range and faster speed. In the following model K3, FOSJOAS realised the connection into mobile phone. It is a veritable innovation in technology and design. This goes to show that FOSJOAS keep abreast of the modern-day trend of technology and design.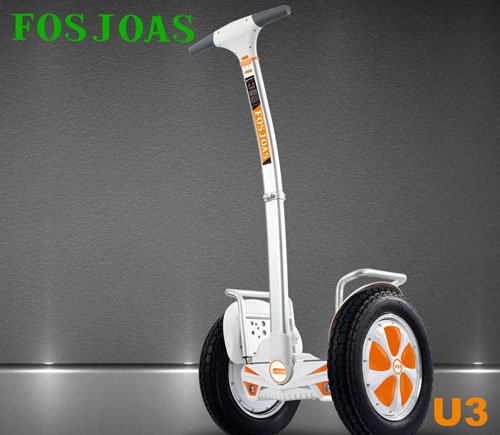 FOSJOAS will keep moving in technology and design. More sophisticated products will be unveiled to the public. These models must be worth the end user's waiting.
For Media Contact:
Person Name: Mr Tang
Company: Changzhou Moben Technology Co.,Ltd
Phone: +8618861270200
Email Id: [email protected]
Website: http://www.fosjoas.com/